LASFOR FITNESS
The taste of
your wellbeing
The ideal products to take a break from your routine are here. We have created three products with the highest quality to lift up your mind and spirit. Yes, not only do the new granolas and bran sticks offer nutrients and energy, but they also are crunchy, delicious and a great option for any time of the day. Enjoy what is good for you!
Granolas

New granolas! To fuel your body on each breakfast or after a hard training session, we introduce our new alternatives with Almonds, Raisins and Berries. It's time to carry out a healthier diet to make your life better. Crunchier, tastier and more nutritive, our granolas are ideal to be combined with milk or yoghurt. You can enjoy their 350 g package.
SEE NUTRITION FACTS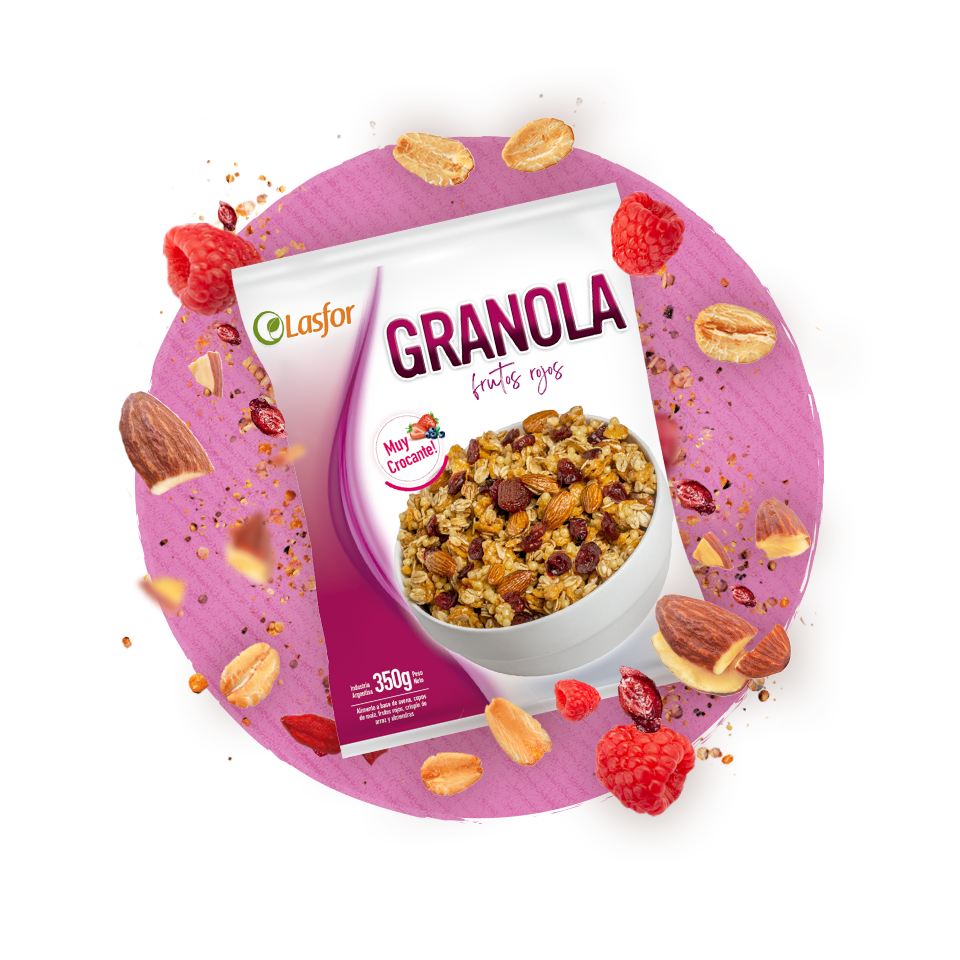 Fiber: bran sticks

To take a break. Facing your daily routine requires a great deal of energy. That's why we have created the new Bran Sticks, which, due to their high fiber content, are perfect to fuel your days. Crunchy, practical and delicious sticks. It's time to treat yourself and enjoy this unique flavor. You can find them in their 200 g edition.
SEE NUTRITION FACTS