SNUKS
The snack
evolution is here
We have created gluten-free rice pillows (which are suitable for celiacs!), with 0% trans fats. They are a fiber source with no preservatives. These snacks are super crunchy on the outside and extra soft on the inside. They may be sweet or savory: Hazelnut, Chocolate, Four Cheese, Serrano Ham and Barbecue. Plus, they only contain 99 calories per serving!
Sweet Snuks

To taste them is to love them. Tasty, crunchy and delicious snacks. Filled rice and corn pillows. They may be chocolate, strawberry, hazelnut or lemon flavored. A healthy snack that contains only 99 calories every 20 units. They are gluten-free and they contain 0% trans fats. Plus, they do not contain preservatives and are low in sodium. This sweet snack offers the right amount of fiber to start your day, ideal for breakfast and tea time.
SEE NUTRITION FACTS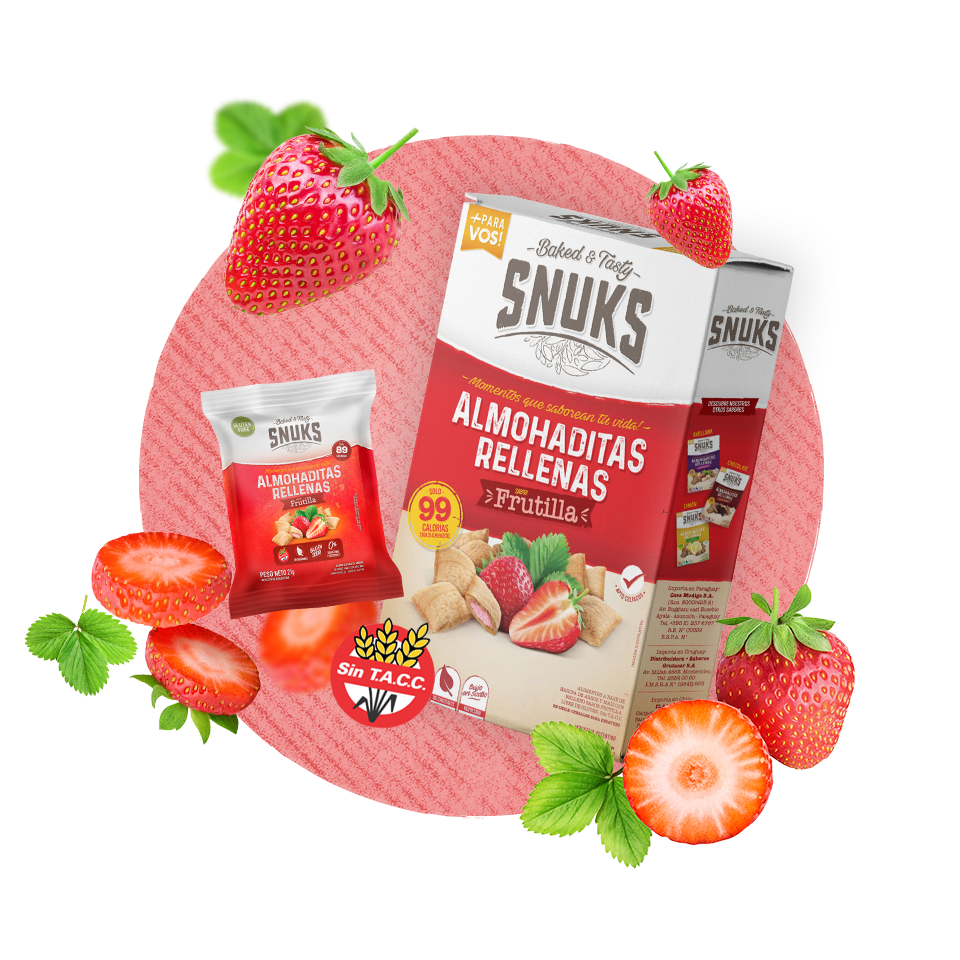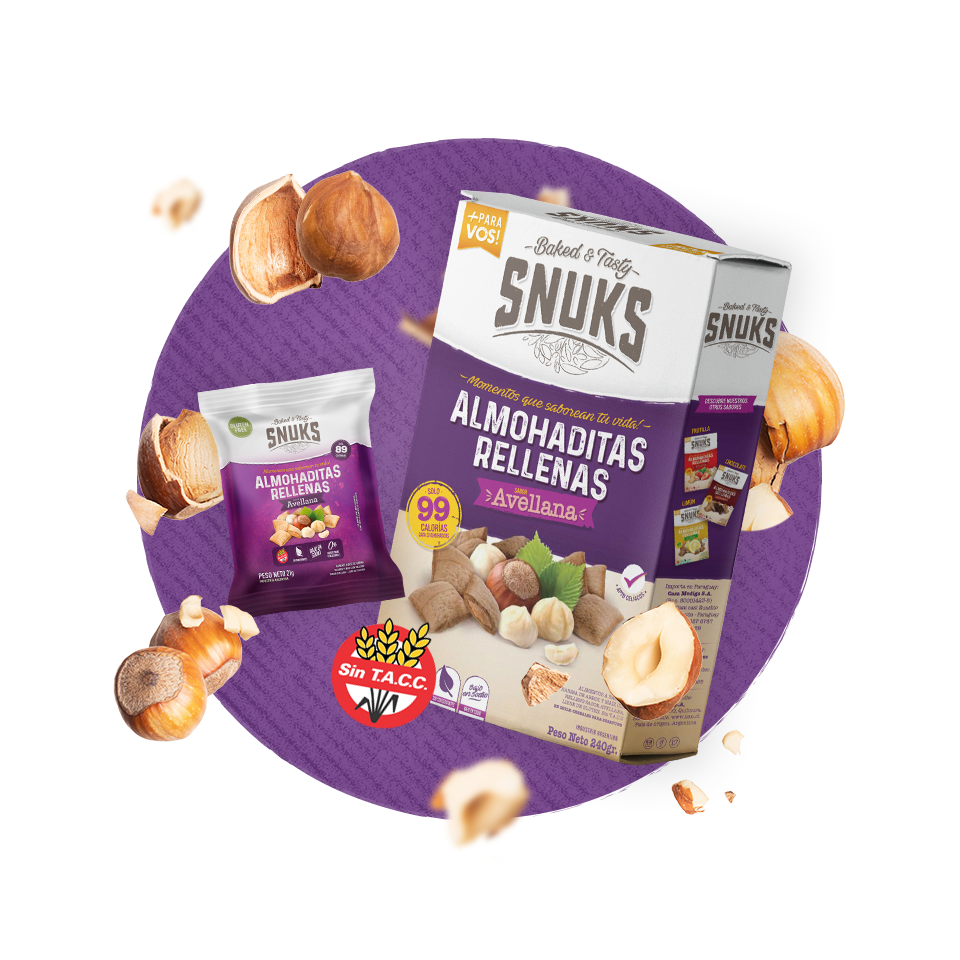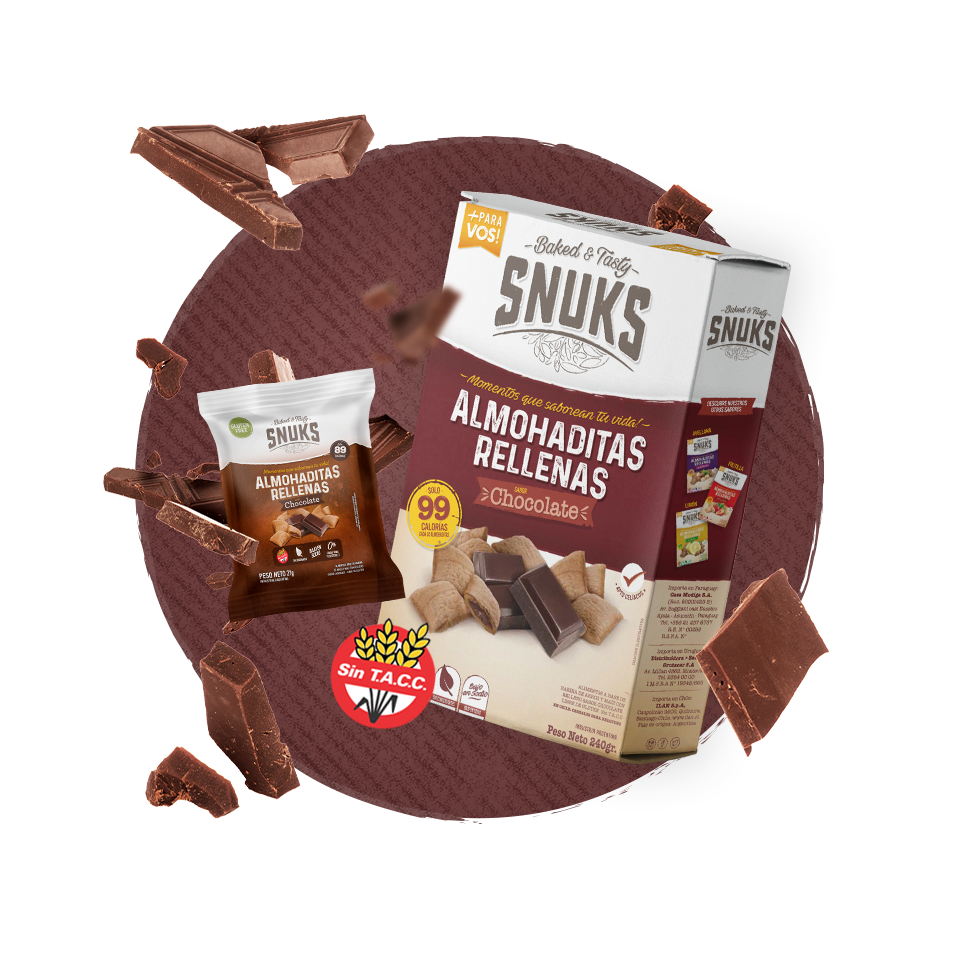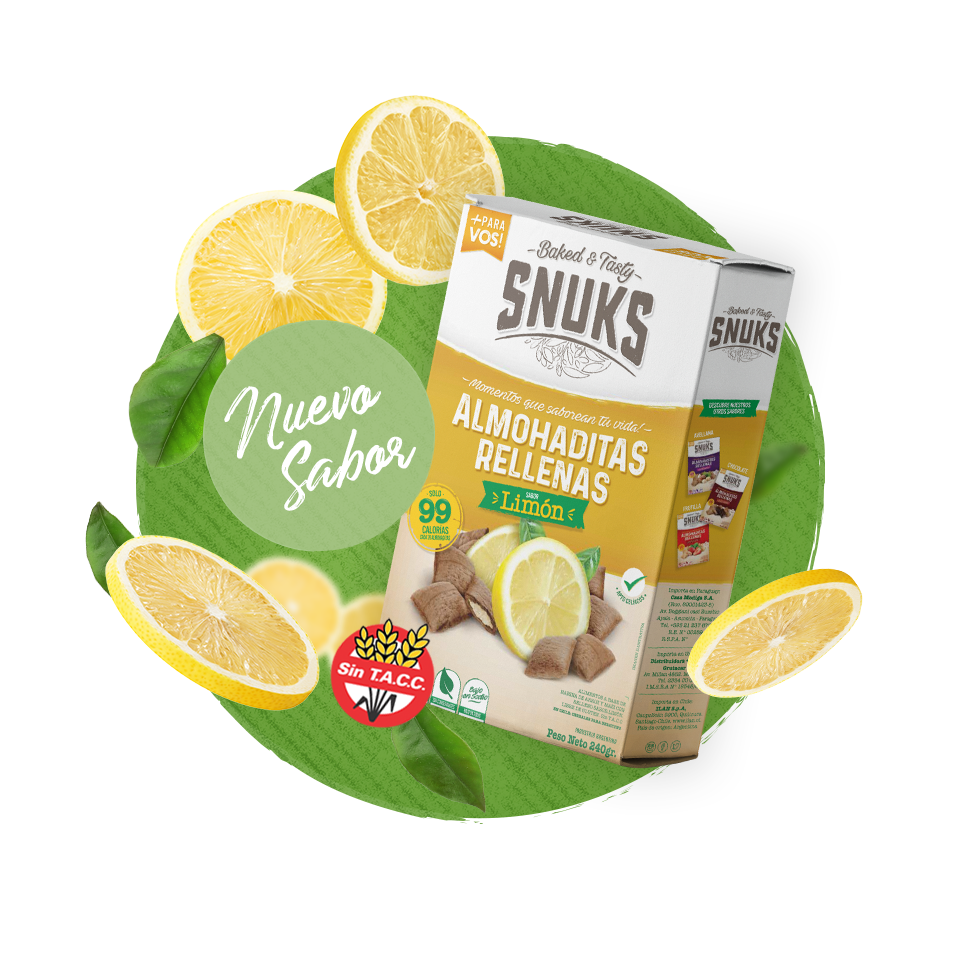 Snuks kids

The Cocoa Balls and Fruit Rings arrive to fill you with colors, flavor and fun. Just what you need for breakfast or snack with your kids. No trans fats and gluten free! Are you ready?
SEE NUTRITION FACTS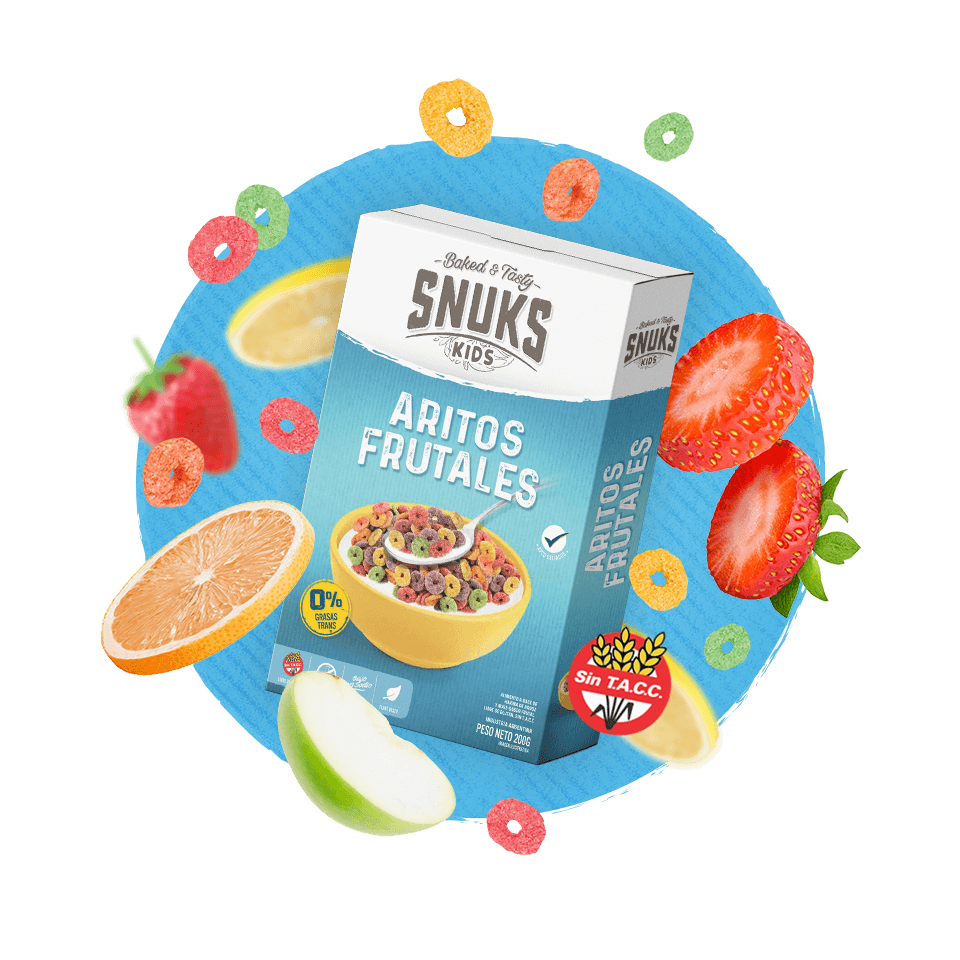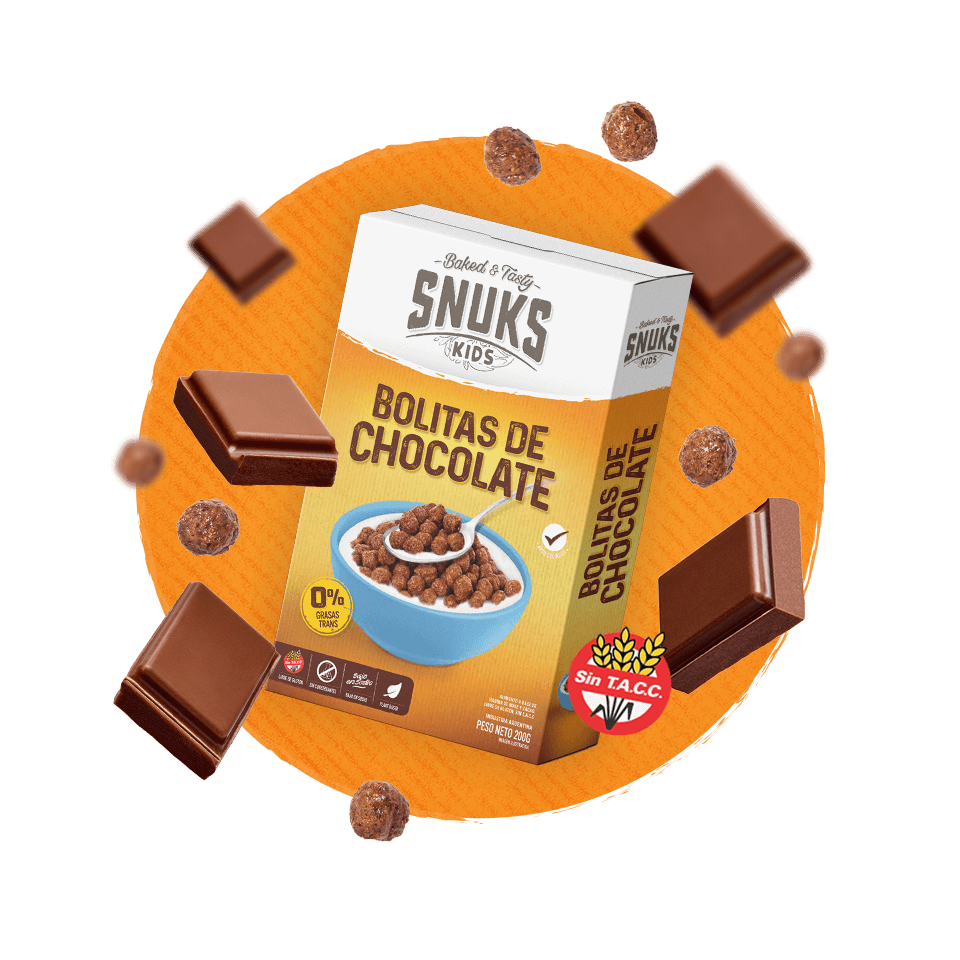 Savory Snuks

There is even more. Our savory Snuks are here to make your meals tastier and crunchier: Four Cheese, Barbecue and Serrano Ham. These savory baked snacks are suitable for celiacs! They do not contain preservatives or colorants and they are the perfect fiber source. They contain Vitamin E with natural antioxidants; apart from Omega 6, Omega 9 and 0% trans fats.
SEE NUTRITION FACTS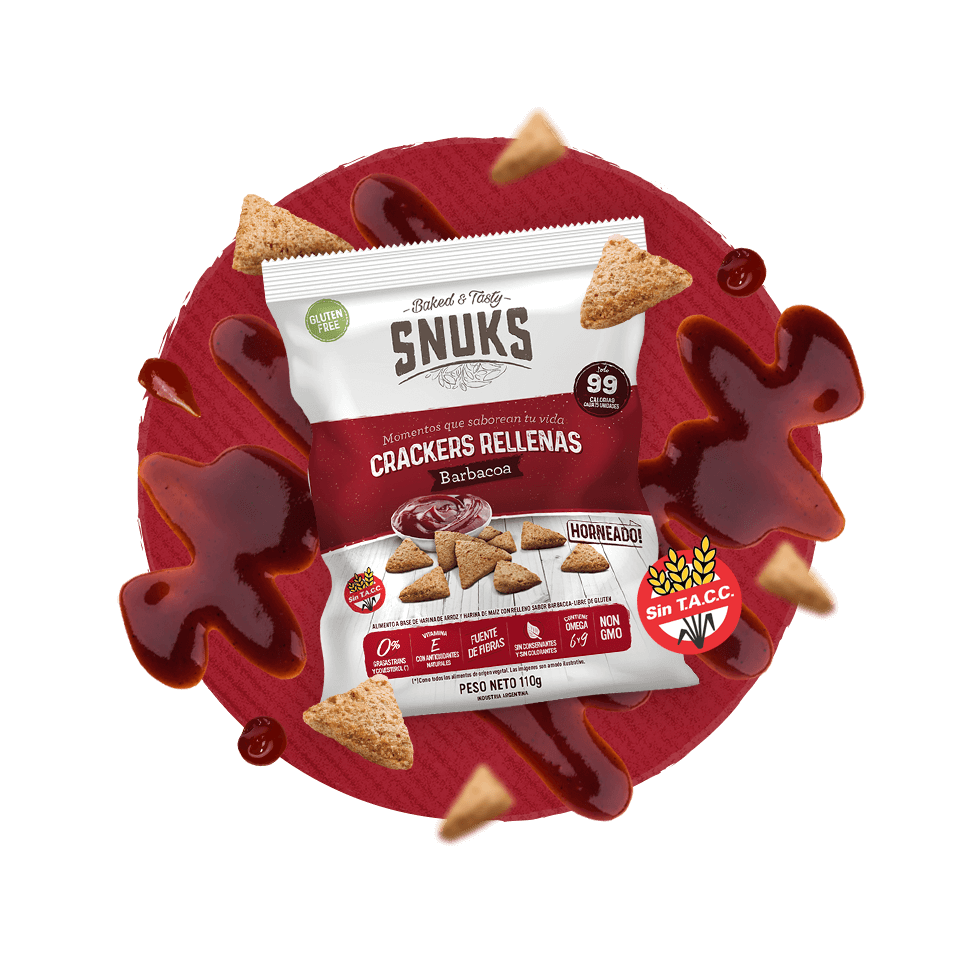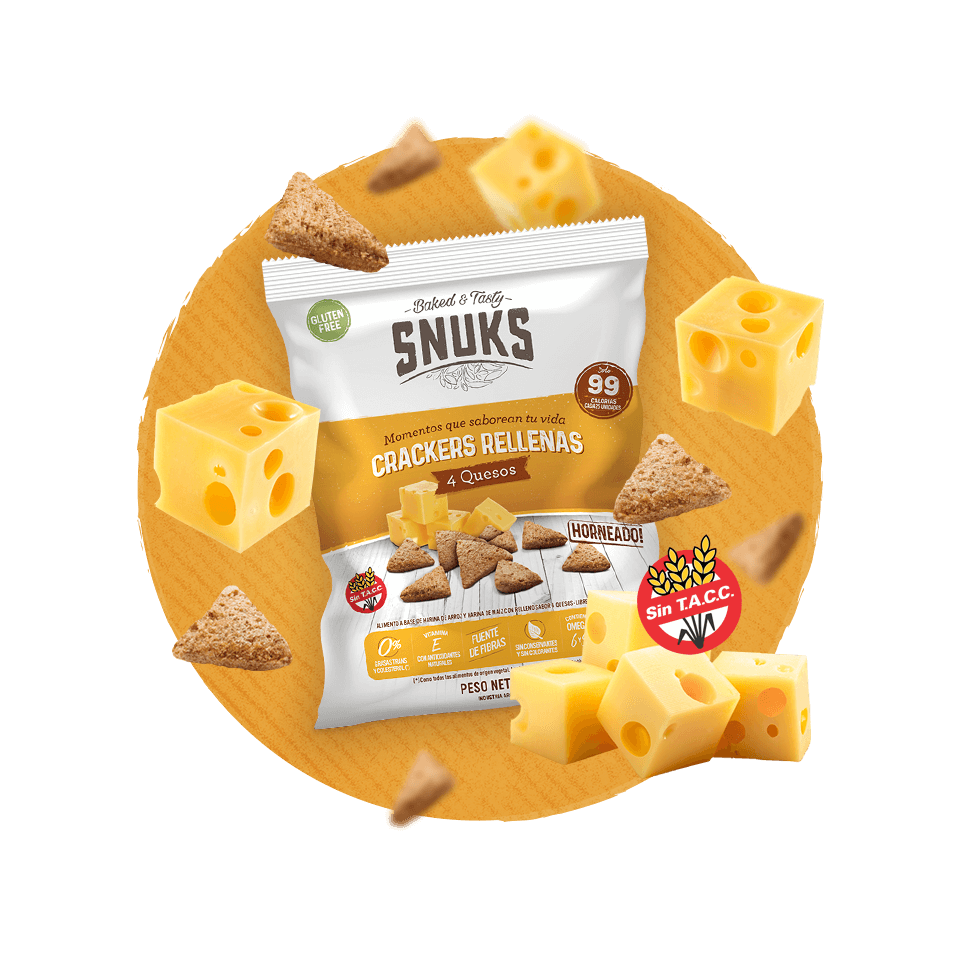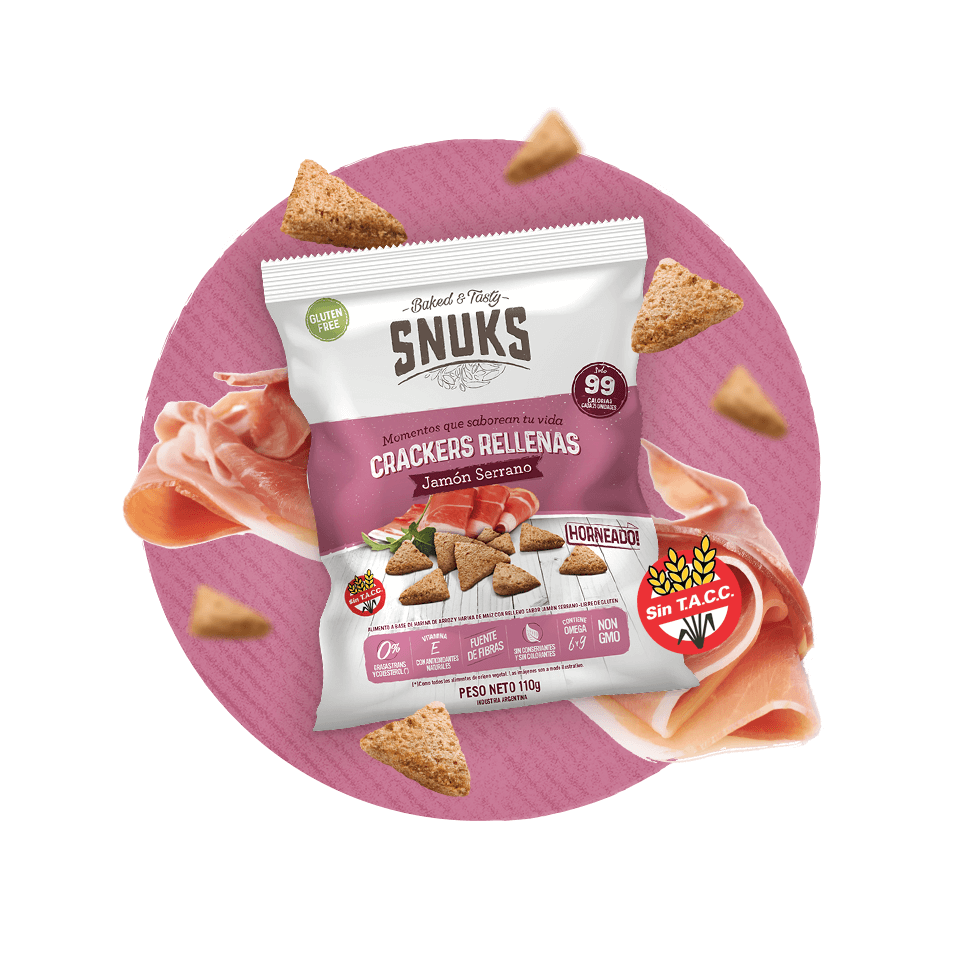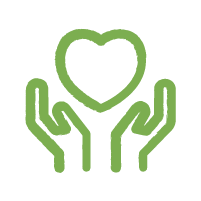 With only 99 calories per serving, this cereal is made to revitalize and fuel your body while maintaining a balanced diet.
Fiber is essential for a wholesome and balanced diet. It is essential to maintain the gut flora and it adds volume to your diet, while making you feel satisfied, which may help you with weigh control.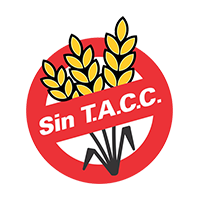 Manufactured in a certified plant, these products are suitable for celiacs. Made from gluten-free rice, these snacks are suitable for those who are sensitive to gluten or choose to avoid it in their diets.